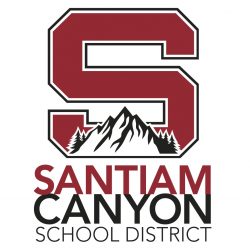 How to Enroll a Returning Santiam Canyon Student:
To start the login process, you will need your Parent Internet Viewer (PIV) code.  This code was mailed to you last spring. This code is what attaches legal guardians to a specific student.  If you do not have your PIV number, please contact your child's school office to get the code.  Any registrations completed without the PIV code will be deleted.
https://santiamcanyon.registar.lblesd.k12.or.us/en-us/en-us/home.aspx
How to Enroll a NEW Student: 
 Registration for new students will be in person at the school you will be attending on August 16th 8am-3pm and August 17th 12pm-8pm.
To begin the enrollment and registration process for your child you can visit our Registar website below.
Once you open Registar choose New to District, here you will need to register yourself as a parent with a valid email address and password.  Then complete the Register New Student process. When filling out these forms, make sure to fill them out completely- especially the contact information!  
https://santiamcanyon.registar.lblesd.k12.or.us/en-us/en-us/home.aspx
What Do You Need to Register?
Once you have completed online registration, our office will reach out to you to obtain these required documents.
Free and Reduced Lunch Program Application:
English Free Reduced Lunch Application 20-21
Spanish Free Reduced Lunch Application
If you have any questions or need assistance, please contact your school's office.
Santiam Elementary
Grades K-5
503-897-2368 ext.102 or lindsay.sloan@santiam.k12.or.us
Santiam Junior Senior High 
Grades 6-12
503-897-2311 ext. 202 or kimberly.hutchinson@santiam.k12.or.us