Welcome to Santiam Canyon School District. I am proud to get to serve the wonderful students of the Santiam Canyon, a place where I grew up and love. Working alongside our staff and families, we continually work to meet the challenges of the day and recognize the accomplishments earned. We have much to be thankful for.
We value the opportunity to serve our students, as we all strive to live by and teach our maxims: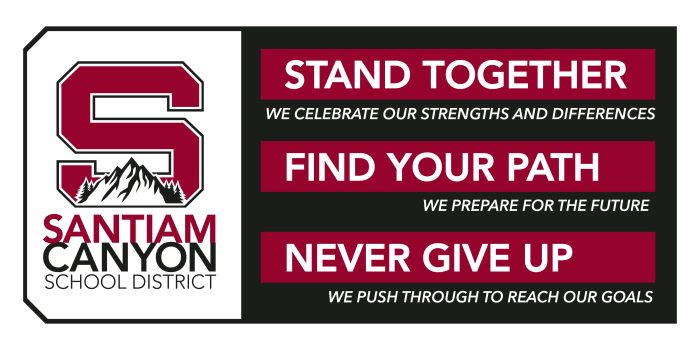 The wonderful staff at Santiam Canyon School District are here to engage students in meaningful learning, while building character and integrity. Education at Santiam Canyon happens in the classrooms, on the athletic fields, on the stage or out in the community.
As our students grow and move through the years, our goal is successfully equipping them with the skills and experiences necessary to be successful adults. With a district-run preschool, we start this journey from a young age, and continue it up until that student walks across our stage and receives their diploma. Santiam is special place.
Every child is welcomed and supported to succeed at Santiam Canyon. We look forward to a great school year and watching success happen, one child at a time.
Sincerely,
Todd A. Miller
Superintendent