Santiam Canyon School District proudly serves the communities of Mill City, Gates, Detroit, Idanha and surrounding areas. Santiam Canyon is located in the beautiful foothills of the Cascade Mountain Range.
Our district is comprised of:
Santiam Elementary School serving students K-5
Santiam Junior/Senior High School serving students 6-12
Santiam Canyon Preschool a free program serving students eligible for kindergarten the next school year
Oregon Charter Academy online charter school serving students K-12 statewide
District Boundary Map
A link to our school district boundary map can be found here.
District Maxims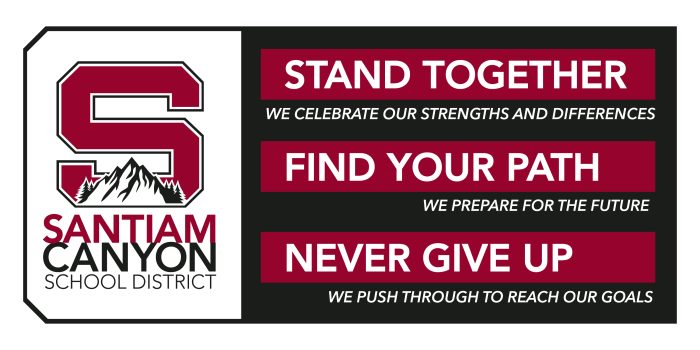 Relevant Articles
Strategic Plan