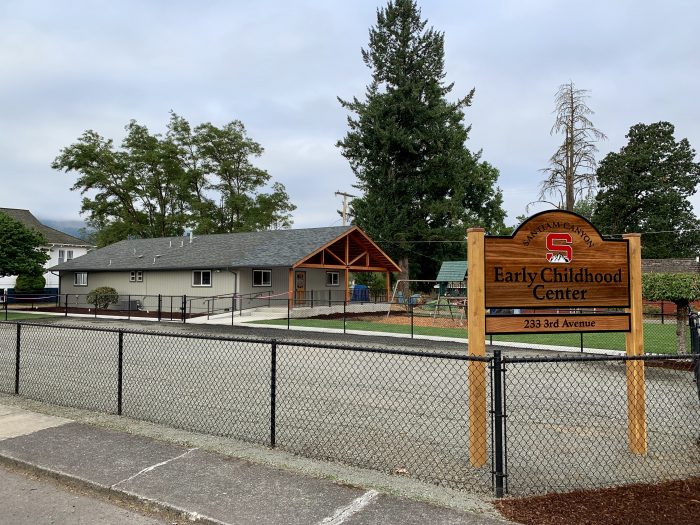 Santiam Canyon School District hosts a FREE preschool program run in partnership with Strengthening Rural Families. This program is for 4-5 year olds residing within the District. For more information or to sign up, please call 503-897-0987.
The Preschool runs on the same calendar as our schools with two sessions each day:
Morning Session: 8:10-11:10
Afternoon Session: 12:10-3:10
Other early childhood services will be hosted from this location. We will update this site as new information is available.